Carn Les Boel to St. Buryan – my initial experience on the Way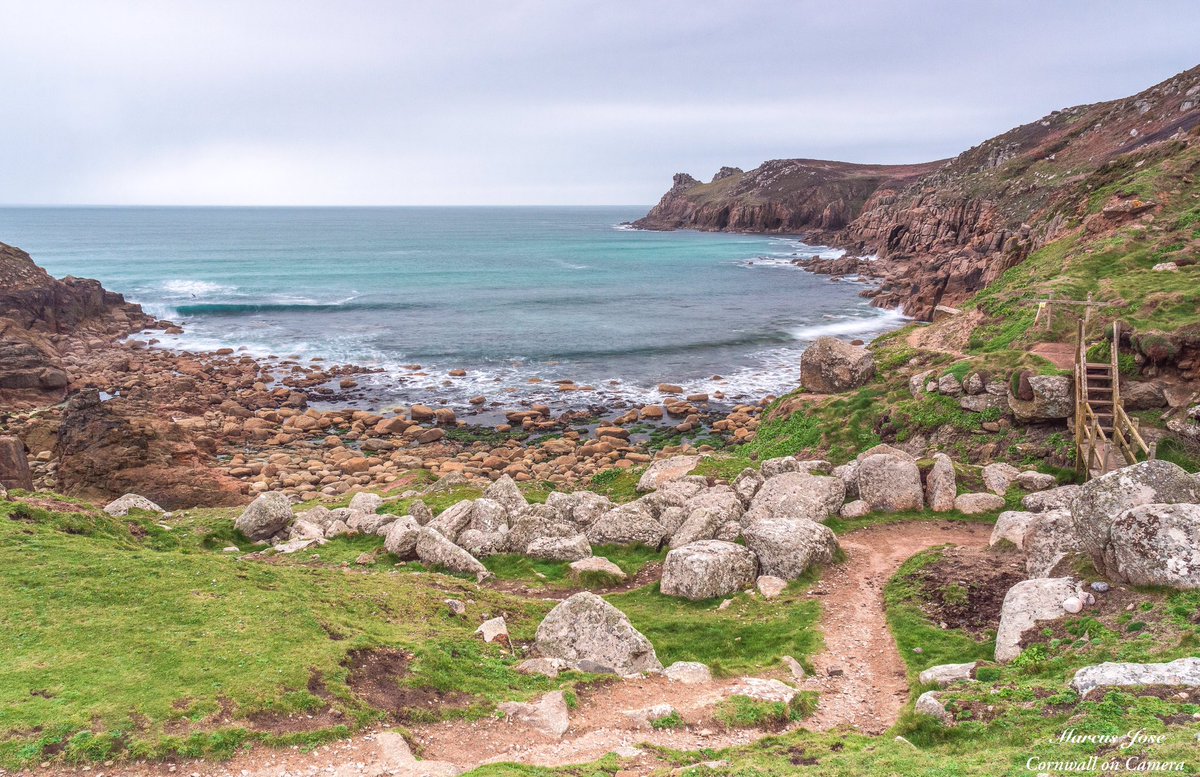 The day began with thunder and a heavy storm. I lay in bed and pondered adjoin beginning my journey along the Mary Michael Way with these circumstances. In reality, it wasn't shrewd – being out on the rocks with easing up and roaring. While sensational, was out and out hazardous.
In this way, I lay in bed for some time longer and afterward got up carn les boel. Coordinated myself some more, pressed for the afternoon, and composed. As I did all of this, the downpour lessened, and the skies became lighter. And ultimately the sun emerged.
carn les boel:
I wound up getting the 12:30 transport up on the slope over my room. I inquired as to whether he went through Polgigga, which I articulated with all hard "g's". He let me know that indeed, the transport went through Poljigga – delicate "g" in the center. To an ever-increasing extent, I ended up rehearsing the carn les boel approach to articulating their words. And in a real sense folding my mouth over the state of the sounds and the accents. I'm learning Cornish, gradually. Before descending here, I paid attention to the primary lesson something like multiple times – and comprehend it very well. I had wanted to stand by listening to the lessons while I walk yet I discover myself having an apprehensive outlook on how much squeeze in my iPhone. It is my guide, my camera, and my language coach as well – that is a great deal to request one piece of gear to do! At this moment, it's my PC and composting program too, complete with Bluetooth console!
The stones of Carn Les Boels were tucked down from the skyline:
I strolled a short stroll from Polgigga down to the ocean directly past the "Far Away" bungalow. The stones of Carn Les Boels were tucked down from the skyline and it was only after I in a real sense strolled upon them that I encountered their heavenliness. Strikingly they barely out from the bluffs of the shore only south of Terrains End. They are covered with fine green grass and scattered with wildflowers in whites, yellows, pinks, and purples. Not exactly sure what to do, and considering how to make this second extraordinary, I sat as far out as I was ready to go, took a couple of pictures, ate a portion of my loaf chicken sandwich, and asked out loud a few inquiries! On how down, I had begun to request help and direction as I walk this way, and here on the rocks, at the place where the Michael and Mary line meet and goes into the body of land of Britain/carn les boel, I took in the extent of this excursion that I am setting out on.
I likewise read out loud the sonnet that is toward the start of my Mary Michael manual, composed by Brenda Desborough:
The Hub Stone
Stay composed, for this is holy ground,

A spot to stand and stop. Reflect

upon the pathway here –

The lessons taken in, the presents got.

Stay composed, and pay attention to the voice

That sings a tune of solidarity,

Blessing the excursion just on the horizon

With adoration and profound modesty.
With appreciation and energy, I set off the way! I originally followed the seaside way for not far, then, at that point, turned straight up a rivulet way to reconnect with the way I had strolled down not a long way from A long way off the cabin. There was a consoling thing about strolling something recognizable, even though strolling it currently felt unique and associated another way. As I strolled back toward Polgigga, I strolled through gorgeous hedgerows painted with various wildflowers. Today, the Sovereign Anne's ribbon felt the most expressive. As I strolled, I likewise sang. I made up my tunes about strolling the way of the Magdalenes. This felt consoling, particularly as I could sing anything that words I wanted to sing, and when I was unable to consider new words, I sang again words I had proactively sung and made them into the chorale.
just strolled 6-7 miles yesterday into St. Buryan.
I just strolled 6-7 miles yesterday into St. Buryan. I did this purposefully as my legs have the red splotches of "walker's legs" once more and I would rather not late it and afterward need to rest for a few days. Here the vessels break, so I'm reminded to walk delicately, particularly on the tarmacked streets. I strolled a lot of streets yesterday through a calm lush open country and more open farmland and didn't meet another walker.\
The feature of my walk occurred at Alsia Well. I had missed going to it since I strolled directly through Bosfranken Ranch and neglected to switch right off the street and onto a pathway. Everything was OK and on second thought, I strolled down the road into a sweet little assembling of homes somewhere near a spring. I made sure to take a gander at my manual, which said to climb steep strides through the hedgerow not long before the main cabin on the right, Storehouse Horse Shelters. /scydnkwifec
additionally mindful that I was on confidential property.
It felt different up there, and I was additionally mindful that I was on confidential property. I checked out a little, yet not seeing any indications of a well, I pivoted and began to go to the road. A more seasoned respectable man emerged from the house and inquired as to whether I was lost. I answered that no, I was not lost however searching for the well. He let me know that the sign had tumbled down and was the following thing on his rundown to do. I chuckled and expressed that obviously, it was. He answered sincerely that it genuinely was the following thing on his rundown. https://youtu.be/_ttjihbp56s
The portrayed image of this sweet spot:
I removed my socks and boots, dunked my feet into the cool water, and washed my red splotchy legs with these holy, recuperating waters. I sat, expressed gratefulness, and, surprisingly, the portrayed image of this sweet spot. There were countless various sorts of plants and blossoms here – as I truly gave profound consideration as I drew, I wondered about the number of various kinds of plants that were right there.